Gabgab's Candy Shoppe
---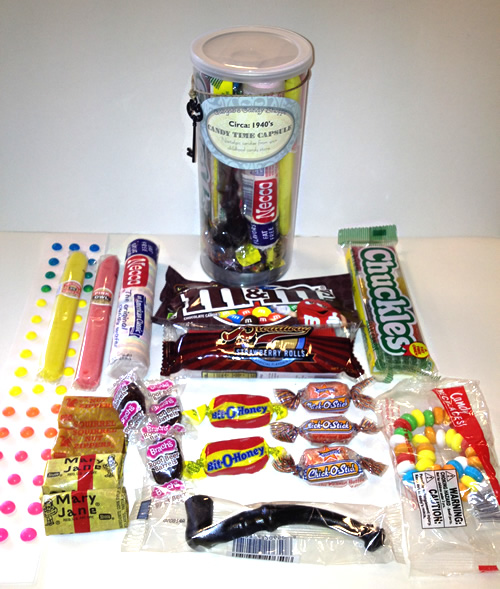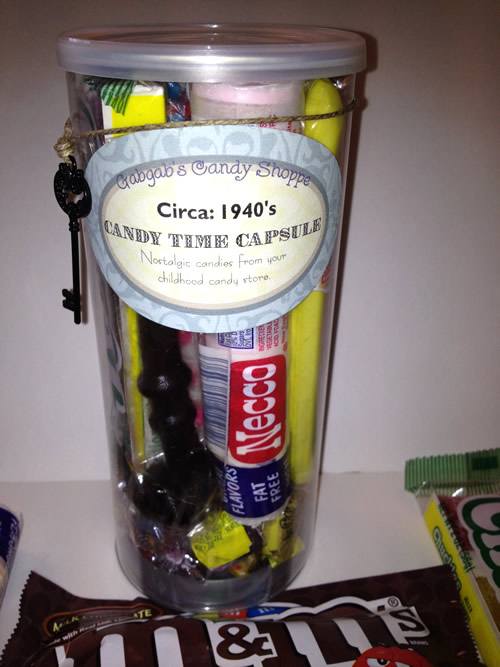 Retro Candy and More
Welcome to Gabgab's Candy Shoppe! Here you can unlock the sweet memories of your childhood.
Remember visiting your neighborhood Penny Candy shop? The excitement was overwhelming and totally satisfying. The selection of candy was magical. Astro Pops, Giant Taffy, Candy Buttons, Wax Moustaches, Bubble Gum Cigarettes and so much more. Our bags were filled for only pennies!
Nostalgic Candy Time Capsules - Contact Us to Order!
Although prices have changed over the years, you can still relive these nostalgic, candy memories for your own trip down memory lane. Contact us for more information.
Did you have to remove an Atomic Fireball out of your mouth just to survive?
Did your Sugar Daddy stick to the roof of your mouth?
Did you also eat the paper on a strip of Candy Buttons?
Would you chew on the wax of a Nip L Lip bottle or throw it away?
Custom Candy Time Capsules
Candies are available in custom assortments or in our own customize "Candy Time Capsules". We have selected candies that most represent a decade in time and seal them up in our time capsule for you to unlock. Preselect your own candy combination and we will be happy to insert them into a capsule for you! Please note, some candies may not fit into the Time Capsule. These are a terrific gift for birthdays, anniversaries, corporate gifts, stocking stuffers and more.
All of these nostalgic candies and more are available for immediate shipping as a gift or directly to your home.
Don't see what you are looking for here? Well, many candies have discontinued and are not longer available like the Wax Candy Harmonicas and fingernails or Fortune Gum, but please ask us! We will search all of our resources and get back to you ASAP on your request.
Great Gift for the Holidays - Order Early!